Vegas Super Band New Year's Party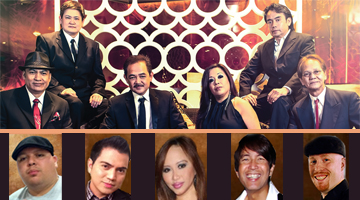 Date:
December 31, 2013 10:00pm
Location:
Cost:
$29.95 plus tax and convenience fees
The cast of 360 Band together with David, Mico, Dara, Willy and Kevin!

Includes party favors, dancing, champagne toast and balloon drop at Midnight.

Vegas Super Band aka "VSB" is a collaboration of talented musicians from different shows and lounge acts in Las Vegas. VSB is the only dance band in Vegas with a full horn section, Latin percussion, a rotating rhythm section, and special lead guests vocalists each week. They will make you dance and sing along your favorite songs from the past and present as they perform each instrument - LIVE!
Box Office: 702-284-7777 / 877-636-7111
You can also purchase tickets at the Suncoast Box Office