The Magic of Rick Thomas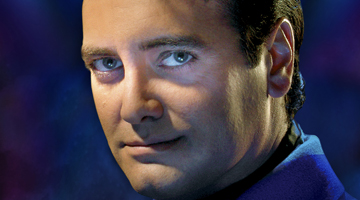 Date:
June 29 - 30, 2013
Location:
Cost:
From $15.95 plus tax and convenience fees

Seating Chart
Weaving magic, music and dance into his show, Thomas executes innovative and unique illusions that have helped make him a worldwide success. Thomas began his magical career at the age of seven. At 13, he began performing semi-professionally and by 18, he was performing at the Disneyland Hotel.

Thomas' honors include the coveted "Magician of the Year" from the Academy of Magical Arts and "Stage Magician of the Year" from the World Magic Awards. Thomas previously headlined in Las Vegas for 15 years.

Thomas' background includes ballroom dancing, accounting for his graceful movements on stage. At the age of five, Thomas, whose family was already active in the ballroom dancing arena, began teaming with his sister, Tamara, in ballroom dance competitions. Their natural abilities, along with hard work, earned them the title of Junior United States Ballroom Dancing Champions while both were in their teens.

Box Office: 702-636-7075 / 877-636-7111
You can also purchase tickets at the Suncoast Box Office