The Las Vegas 10 Tenors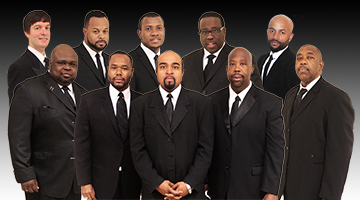 Date:
December 20 - 21, 2013
Location:
Cost:
From $15.95 plus tax and convenience fees
Aaron Arrington presents The Las Vegas Ten Tenors. The Las Vegas 10 Tenors are a group of the best male vocalist in the Las Vegas Valley! 10 unique styles with one unique voice. This holiday concert will be filled with sounds of Jazz, Motown R & B and they all will have a gospel twist .
Box Office: 702-284-7777 / 877-636-7111
You can also purchase tickets at the Suncoast Box Office