The Happenings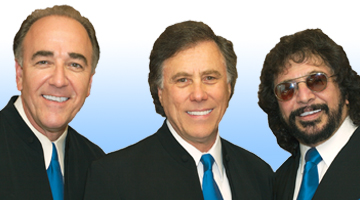 Date:
November 29 - 30, 2014
Cost:
Tickets from $15.95 plus taxes and convenience fees
The Happenings virtually exploded onto the national charts in May of 1966 with their first single release, "See You In September". The song quickly spiraled up the charts to become an international #1 record throughout the entire summer. Most recently, Entertainment Magazine has listed "See You In September" in the top 100 summer songs of all time! The Happenings, continuing to become a major force in the music industry, soon released their next smash hit "Go Away Little Girl" and hugely successful album "Bye, Bye, So Long, Farewell". With Bob Miranda, the lead singer of The Happenings and the voice that literally spearheaded the group into international stardom, many great releases were to follow including the classic hits, "I Got Rhythm", "My Mammy", and a virtual treasure chest of hit albums!
Box Office: 702-284-7777 / 877-636-7111
You can also purchase tickets at the Suncoast Box Office