Sommore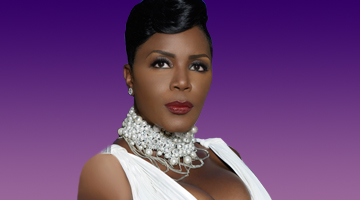 Date:
August 31, 2014 7:30pm
Location:
Cost:
Tickets from $15.95 plus taxes and convenience fees
Sommore reigns as the undisputed "Queen of Comedy." This trendsetting, highly-acclaimed veteran entertainer is widely considered one of America's top comedic female entertainers. With a winning combination of class and sass, Sommore offers audiences a hilarious, yet piercing look at today's issues from a woman's perspective. She is frank and fearless in her routines, tackling topics that range from the mundane to the controversial with wit, intelligence and style. Praised by critics, respected by her peers, and adored by a diverse fan base, she performs her stand-up act to sold-out audiences across the country, and she is among the top-grossing stand-up comediennes in the United States and abroad. Oprah Winfrey proclaimed her "a force to be reckoned with in the new millennium."

Sommore has found success in nearly every area of the entertainment industry. She continues to be in high demand for film roles and television appearances. She plans to expand her role as a writer and producer of comedy, documentary films, and television programs. In addition, she has been involved with several hip-hop projects, including videos and recordings. However, her greatest love continues to be her first love, stand-up comedy. She continues to hone her skills and expand her reputation as a comedienne, performing to sold-out audiences across the country in both large arenas including the world famous Radio City Music Hall and Madison Square Garden in New York City and Universal Amphitheatre in Los Angeles, as well as at premiere comedy clubs such as Caroline's on Broadway in New York and the world famous Improv's. With her fresh approach to comedy, her distinctive style, and her groundbreaking accomplishments in the entertainment industry, she is a true "Queen of Comedy," – a title she plans to hold for years to come.
Box Office: 702-284-7777 / 877-636-7111
You can also purchase tickets at the Suncoast Box Office