Kevin Nealon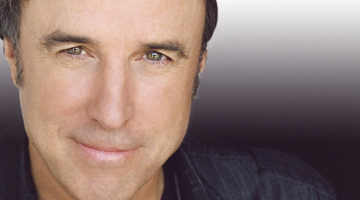 Date:
February 20 - 21, 2015
Cost:
Tickets from $15.95 plus taxes and convenience fees
Kevin Nealon sets himself apart from other comedic performers with his unique sense of humor, dry wit and likeable demeanor. Nealon may be best known for his nine-year stint as a cast member of NBC's "Saturday Night Live," and has received critical acclaim for his role in the popular Showtime series "Weeds."

Weeds, which recently completed its eigth and final season, has been honored at the 2006, 2007, and 2009 Golden Globe with nominations for "Best Television Series Comedy or Musical." In 2007 and 2009, Weeds was nominated for the Screen Actors Guild Award for "Outstanding Performance by an Ensamble in a Comedy Series." In the show, Nealon portrayed a stoned accountant and a business advisor.

Nealon's second standup special for Showtime, "Whelmed...But Not Overly," debuted in August, 2012.

On the big screen, Kevin recently starred alongside Adam Sandler and Jennifer Aniston in Just Go With It, a film about a man who enlists the help of his receptionist and her kids to land the woman of his dreams. In The film, he portrays one half of a plastic-surgery-obsessed couple. Just Go With it grossed over $30 million in its opening weekend and over $214 million worldwide.

Nealon also joined Nick Swardson in the comedy Bucky Larson: Born to be a star. The film tells the story of a kid from the Midwest who moves out to Hollywood in order to follow in his parents' footsteps and become a porn star.
Box Office: 702-284-7777 / 877-636-7111
You can also purchase tickets at the Suncoast Box Office