Kelly Clinton New Year's at Noon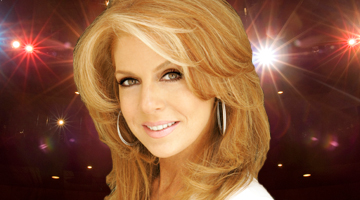 Date:
December 31, 2013 12:00pm
Location:
Cost:
From $15.95 plus tax and convenience fees
In "Freckled For Life," Clinton mixes song, stories and impressions, bringing hilarious characters to life, including "Madonnica," the Hispanic wardrobe lady; Clinton's mentor "Joe Joe Spaghetti Moretti," who played first trumpet with the likes of Frank Sinatra, Sammy Davis, Jr. and Tony Bennett; and the jumpsuit-wearing, lip-twisting rocker, "Kelvis." Musical theater mainstay and well-known Las Vegas performer Bill Fayne will guest star in the show.

In the early 90s, Clinton was a winner on the ABC reality series "America's Funniest People" and in 2003 she starred alongside Sheena Easton and Clint Holmes on "Vegas Live." Additionally, she has appeared on popular national TV shows with Wayne Newton and Engelbert Humperdinck, who she traveled with for many years as a backup singer.

Clinton owns and operates her own production company and is the creator and producer of "Shades of Sinatra," a musical tribute to Frank Sinatra. Currently, Clinton participates in celebrity nights at The Bootlegger Bistro.

Box Office: 702-284-7777 / 877-636-7111
You can also purchase tickets at the Suncoast Box Office