Jay White as Neil Diamond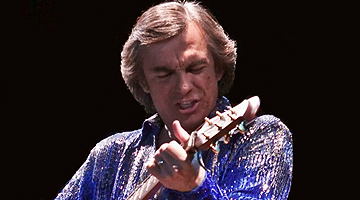 Date:
September 12, 2015 7:30pm
Cost:
Tickets from $19.95 plus taxes and convenience fees
Renowned as one of the world's premier Neil Diamond tribute artists, Las Vegan Jay White pays tribute to the legendary performer.

Performing as the "Sweet Caroline" singer since his first professional gig in 1982, White's physical and vocal embodiment of Diamond landed him a nearly nine-year stint in "Legends in Concert" on the Las Vegas Strip. White followed with an eight-year run of 2,000 shows, performing in a solo Las Vegas Strip show as Diamond.

White has appeared in many theaters, casinos and hotels throughout the world. He has performed for President and Nancy Reagan, sang the National Anthem at dozens of professional sporting events, and appeared on a bill with Bob Hope for the American Legion.

In addition to music and performing, White is an accomplished hockey player. Since his pro tryout with the IHL Kalamazoo Wings in the '70s and his Olympic tryout in 1980, White continues to maintain his conditioning for both the ice and the stage. He is currently the emergency backup and practice goalie for the Las Vegas Wranglers.
Box Office: 702-284-7777 / 877-636-7111
You can also purchase tickets at the Suncoast Box Office