Chadwick Johnson - Golden!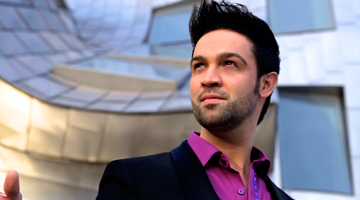 Date:
September 20 - 21, 2014
Location:
Cost:
Tickets from $15.95 plus taxes and convenience fees
Chadwick is a singer, and band leader known for his soulful approach to music and his love of the great classics of every musical genre. He has played for some of America's most celebrated icons including a command performance for President Clinton. His stunning vocal talent coupled with his uncanny ability to connect with audiences make him a sure fire hit at every event he is featured at.

Specializing in Jazz, Pop. R&B, Dance and Soul, Chadwick and his band have a young, hip vibe putting a fresh spin on the vintage classics we all love while also featuring contemporary songs with his own unique arrangements. He is also an accomplished song writer and recording artist.

Chadwick Johnson will be playing it all at The Suncoast Showroom on September 20-21 along with his band and a team of exciting world-class dancers who will be performing custom choreography to accent the themes of the music and the multi-media presentation.

Since moving to Las Vegas from L.A. just a few months ago Johnson has wowed every audience he's been in front. He has already performed in some of the most prestigious venues in town, he's been on local television and radio programs and he's been the focal point of many feature print articles.
Box Office: 702-284-7777 / 877-636-7111
You can also purchase tickets at the Suncoast Box Office