$30,000 In Cash Prizes Guaranteed!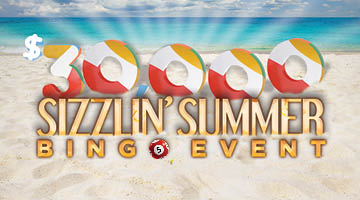 Date:
July 15, 2017 4:30pm
Cost:
Tickets from $60.00
Call Today To Reserve Your Spot!
For more information, please call: 702-636-7111 Ext. 5611
Saturday, July 15, 2017.
Doors open 4:30pm | Games begin 6:30pm.
$60 Entry fee includes one 9-on pack & one dual daub coverall, and dauber.
$10 Additional for 6-on pack. Maximum purchase 20 packs in electronic units.
Plus!
$500 Sizzlin' Firecracker Ball
Bingo on B7 or any number ending in 7 on games 1-10 & 13-21 and receive $500 in addition to the game prize.
Electronic Specials
Buy packs, get additional packs Free!
Tickets on sale now!